Walber-Schuhe
Walber-Schuhe is a manufacturer of high-quality customizable shoes. You can create your personal show and choose between millions of color combinations.
Obstbrennerei Klinck
Destilling is Walter Klinck's passion. His family has a tradition of destilling fruits that reaches back to 1839. In his online store you can order destillates and liquors created from fruits that have been harvested locally.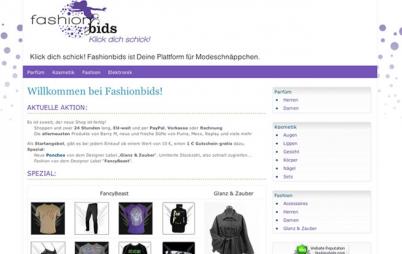 fashionbids
Fashionbids is a startup for young and modern fashion combined with lifestyle products. They already offer more than 20.000 products in their online store - and they are getting more from day to day.

DirndlLand
Houte couture is what DirndlLand is all about. A high-class fashion store, featuring the brand Schicke Ricke designed by Petra Achterfeld.

Teleapotheke
Teleapotheke is a DocMorris pharmacy. With more than 300.000 products available in the online store, Teleapotheke shows impressively how many products SilverCart can handle without any impact on performance.
PourLaTable
PourLaTable is an is an online store for french cookware by Mauviel and tableware from LSA.
H&H Solartec
This project started initially as a SilverStripe CMS website. The only modification that has been done by us was a DataObject based Product Information Management (PIM). About one year later we simply hooked it up with our SilverCart online store.